Touchless Migun Therapy Thermassage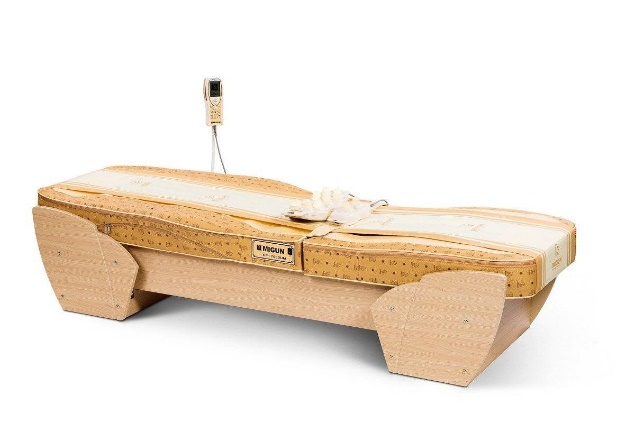 What is it?
A Migun therapeutic massage table is FDA approved as a multi-function physical therapy device. It combines Jade, Far Infrared Heat, Massage, and Acupressure. Every person is unique, but there has been studies that show an average of 90.2% improvement from chronic pain around muscles and bone structures with no undesirable side effects.
Who should use the table?
This FDA cleared class II medical device is designed to treat many different kinds of pain, including those resulting from both acute and chronic conditions. The Migun table is great for anyone who is suffering from aches and pains. It is can also be used for relaxation and stress reduction. It is a great alternative for those that want treatment but have not had any success or were not comfortable receiving massage from a massage therapist. It is also a good alternative before/after a massage session from a message (typo… should be massage) therapist to help with relaxation due to its calming and warming effect on the body. Migun tables are specifically beneficial for individuals suffering from back injuries, low back pain and the resulting dysfunction of nerve impingement in the spine.
Who should NOT use the table?
IF YOU ARE PREGNANT DO NOT USE THE MIGUN BED.
Phlebitis
Fractures or suspected fractures
Fused discs or implanted scoliosis rods
Individuals with any type of metallic implants.
Pacemakers or ICS "Internal Cardiac Device"
Please Consult your physician before using if you have any of the following:
Reactive skin disorders such as prickly heat
Photo allergic dermatitis
Malignant tumors
High fever
Visual problems
Artificial organs or skeletons
What does it do? What will I feel?
You will feel the Jade stones running up and down your spine and along your calf muscles as the table run through a 35-minute session. If the table is working too deep, there are cushions that can be used to decrease direct pressure. Every individual is different so during the first session it is important to find out what is most comfortable for you. Our front desk staff will make sure you are comfortable before they leave you in your private room to enjoy your massage.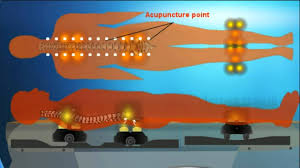 Benefits Of Migun Table Session Using Far Infrared Heat:
decreases stiffness & swelling in joints
reduce stress
increased blood flow
release of toxins
reduce pain sensation
How often can I use the Migun bed?
As often as you would like! We can't stress enough that each person is different. Some may only want/need to use this during high stress points in their life. For those with chronic pain, you may want to try daily sessions and then cut back over time to what is effective and affordable for you. Your health is our number one priority. You may even want to purchase the Migun massage table for your home. You are more than welcome to try this table in a session with us first.
What should I do after using the Migun bed?
Just like manual therapy (massage by a therapist), a Migun table tends to remove built up toxins within the body. To help flush away these and other freed-up toxins, drink a minimum of 8 to 16 oz of water after each treatment.
How Much Does it Cost?
(1) 35 minute session for $25
(5) 35 minute sessions get one free for $100